CO2 Laser
D120i
Small yet powerful and versatile, Domino Printing's D-Series i-Tech range of CO2 laser marking machines deliver flexible, high speed, high quality coding across a wide variety of materials, with the ability to produce multiple lines of text.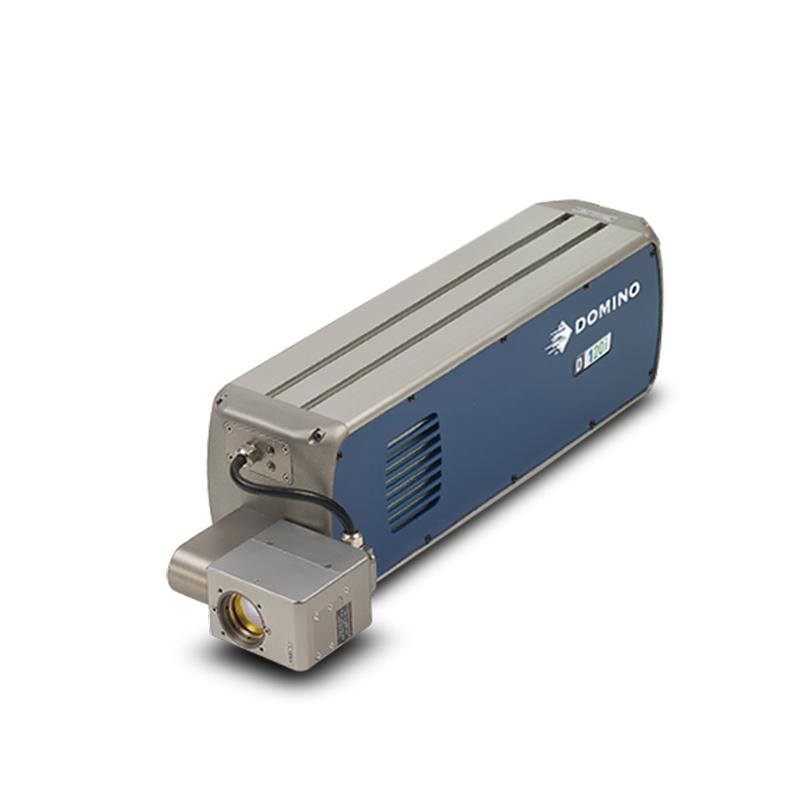 New Laser Technology
With the capacity to produce multiple lines of text at a rate of 800 characters a second, the D120i laser coder can increase the coding efficiencies of manufacturing production lines across various industries.
The advantages of this fast and high-performing machine include its ease of integration into existing production lines. It features a new i-Tech scanhead, which works fast yet is small and adjustable. Meanwhile, its flexible connectivity provides capacity for remote control.
Comprised of separate components within the i-Tech design, the D120i performs well at high line speeds thanks to Domino's (optional) i-Tech patented RapidScan technology. Ideal for harsh factory environments, all D-Series i-Tech modules carry an IP65 rating.


Mount Flexible laser positioning including vertical mounting for a smaller footprint.
TouchPanel Position our remote TouchPanel away from the coding, to suit your production line.