CO2 Laser
D320i
Small yet powerful and versatile, Domino Printing's D-Series i-Tech range of CO2 laser marking machines deliver flexible, high speed, high quality coding across a wide variety of materials, with the ability to produce multiple lines of text.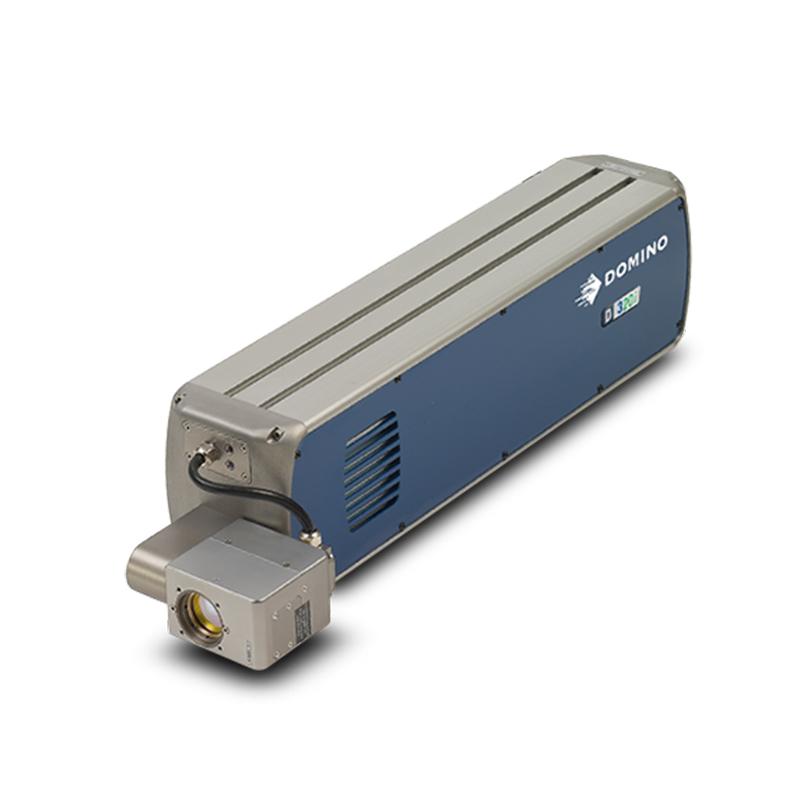 New Laser Technology
A coding and marking solution that is designed to fit in limited spaces and integrate into a variety of production lines
The compact D320i laser delivers improved performance and multiple lines of text at 1500 characters per second. With the smaller, adjustable i-Tech scanhead, flexible connectivity and familiar interface, this dynamic machine is used in diverse packaging and processing lines, from state-of-the-art beverage fillers to toughened glass production. And because it has separate components – as a result of its i-Tech modular design – you'll find it's professionally installed with the help of Domino's project team. Continuous printing on fast paced production lines is achieved through features such as our patented, optional i-Tech RapidScan technology. This powerful machine can print on a wide variety of substrates, and proves that good things can come in smaller packages. Ideal for harsh factory environments, the D-Series offers an IP65 rating across all the i-Tech modules.


TouchPanel Position our remote TouchPanel away from the coding, to suit your production line.
Mount Flexible laser positioning including vertical mounting for a smaller footprint .
Fast, compact, and dynamic