Fibre Laser
F220i
For permanent, precise laser marking of crisp, clear codes onto a wide range of materials, one of Domino Printing's potential solutions is the F-⁠⁠Series fibre laser system.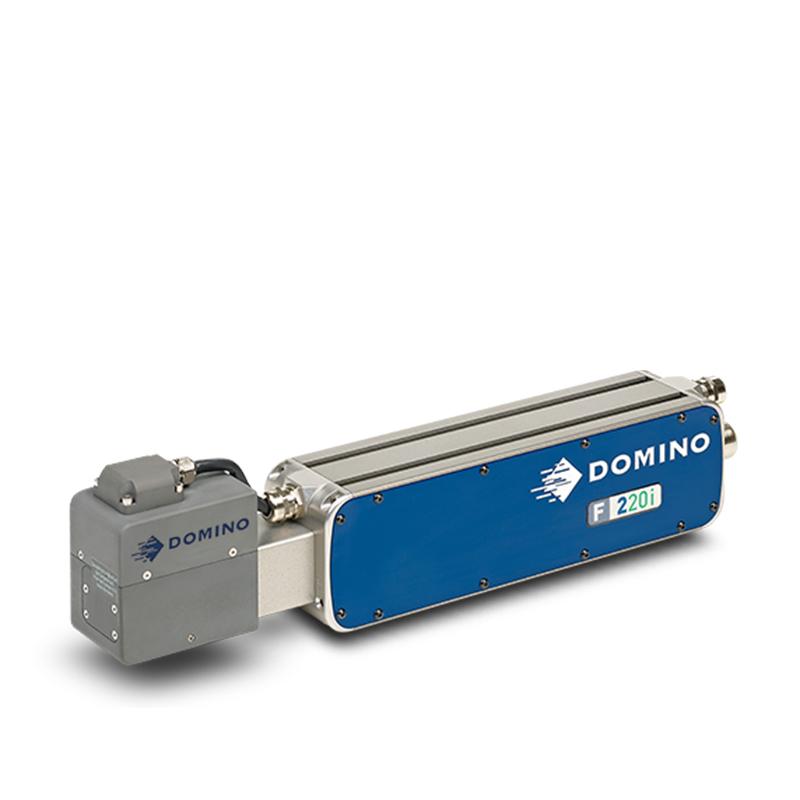 New Laser Technology
Precision laser marking from a compact but powerful fibre laser system
The F220i fibre laser machines deliver crisp, clear codes onto a range of plastic materials – including flexible packaging – and metals. Flexibility is a key feature of this high-performing, precision laser marking model because it produces multiple lines of text, graphics and 2D datamatrix codes. The combination of very fine spot and high pulse power peaks (of more than 12kW) ensure the utmost precision. It can take on very hard materials but is also fine enough to mark with a delicate touch. Domino's specialist laser sample facility in Germany allows extensive and detailed testing on your materials, to understand how the technology may be deployed successfully in the intended production and packaging environments. The F220i is built to last and provide the highest levels of productivity when used for the appropriate applications.


F220i
Compact sizing and flexible integration options.
Controller
F220i controller and laser extension box.
Flexible, high performing and precise