Thermal Transfer Overprinting
V230i
Our V-Series range of thermal transfer overprinters (TTO) can print real-time and variable data, machine-readable codes and images onto flexible packaging films and labels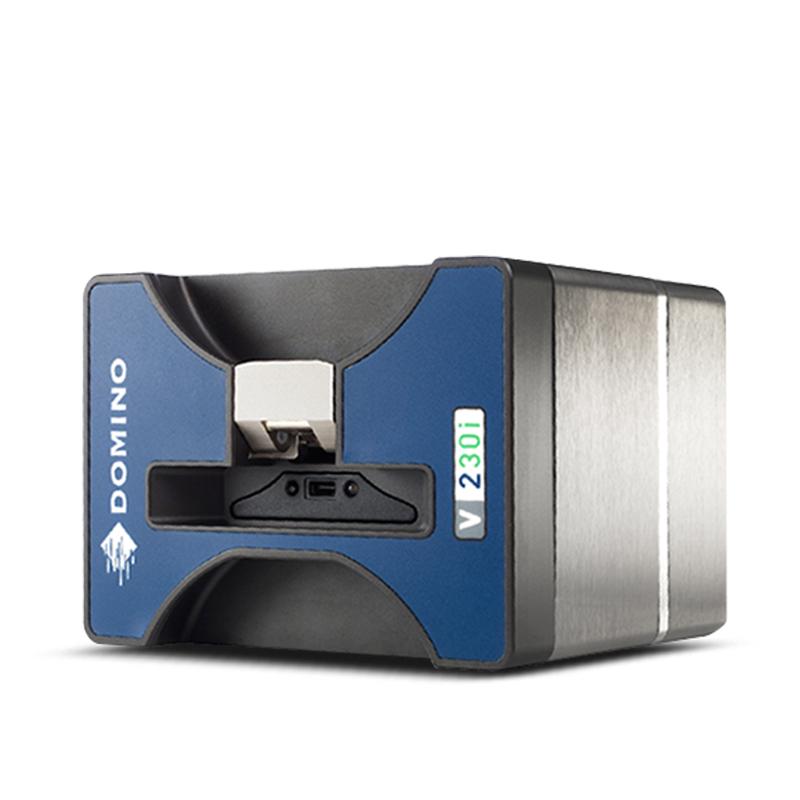 New TTO Technology
A thermal transfer overprinter that balances print size and print speed
This single, versatile system takes digital thermal transfer coding to the next level. With two printhead width options available, it offers fast, high-resolution printing of codes, texts and images onto flexible foils, films and labels. Simple to operate and extremely reliable, it provides you with a Lower Total Cost of Ownership. Our new i-Tech Ribbon Drive means you'll use up to 60% less ribbon. It's also easy to install (especially when replacing alternative printers using Domino's special adapter brackets), allows intuative operation, as well as renowned global support – such as Institute of Customer Service Accreditation in the United Kingdom. In all, it's the ideal solution if you're looking for superb quality and ease of use in one dynamic package.


​High quality coding Human readable codes, barcodes and images at 300dpi resolution on a variety of substrates.
Easy ribbon change Easy to replace cassette for speedy ribbon replenishment.
Greater profitability and lower running costs