Thermal Transfer Overprinting
V320i
Our V-Series range of thermal transfer overprinters (TTO) can print real-time and variable data, machine-readable codes and images onto flexible packaging films and labels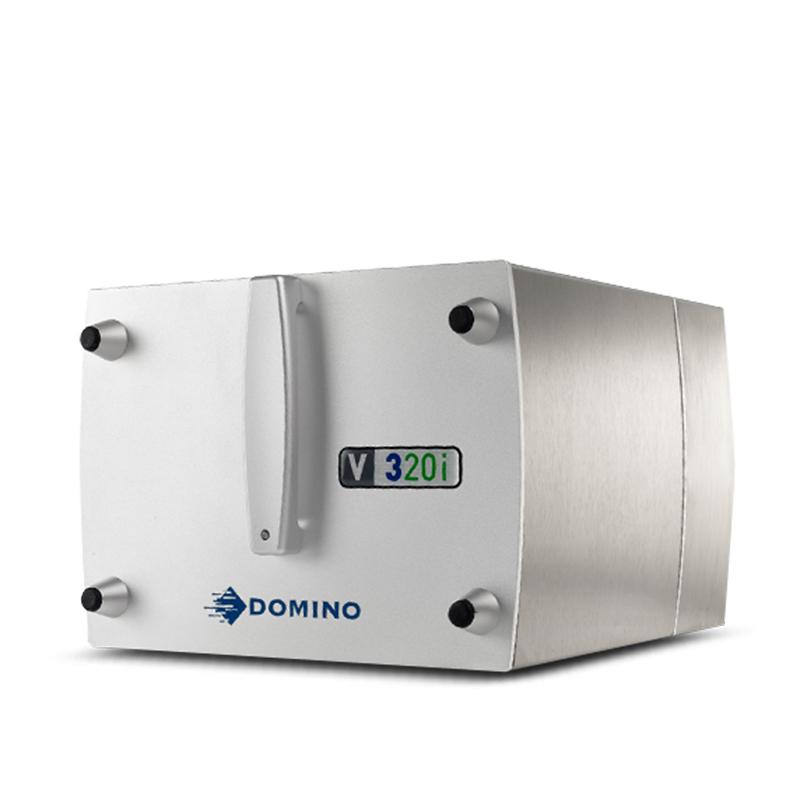 New TTO Technology
With unmatched speed, this versatile system maximises your production efficiency
Offering the fastest printing speeds in the industry, the V320i is a machine designed for the increasing demands of modern factories. Fitted with the longest ribbon rolls in the industry, it can match and even exceed the speeds of the quickest horizontal and vertical packaging machines. With two printhead widths available, the V320i produces the largest, high-resolution codes onto flexible foils, films and labels. You may also reduce your Total Cost of Ownership by using our new i-Tech Ribbon Drive which uses up to 60% less ribbon. Designed to install easily using Domino brackets, this high speed machine is a popular solution where larger or faster variable data printing for packaging is required.

Range of ribbons to match your needs Coding with Domino's V-Series white ribbon.
Easy ribbon change Cassette Ribbon loading for faster ribbon changeovers.
Leading TTO printer speeds and longest ribbon lengths